Great August Grouper!
Blog Entry Date: August 20, 2012
Awesome conditions here in the Naples and Marco Island Region!

Summer Time Smooth!


Aboard The Grand Slam, we have been pushing out into the Gulf of Mexico beyond 55-feet of water and encountering exceptional August fishing. Employing live pinfish, herring and a variety of fresh dead baits we have been catching our limit of stout Red Grouper. Mixed in with the Red Grouper catch has been an assortment of Trigger Fish, Lane/Mangrove Snapper and several species of coastal Sharks!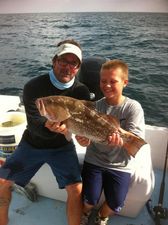 Good Catch!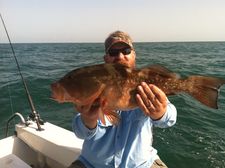 Red Grouper!



A welcome bonus while bottom fishing has been a flurry of large King Mackerel. Most of our King Mackerel catches have come while free lining a frisky live herring on light 12-20-pound spinning gear. Bending the rods and screaming the drags, most of the Kingfish that have come over the rail in recent weeks have been in the 30-pound class!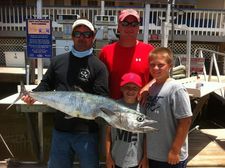 Summer Kingfish


Anglers, now is the time to fish The Grand Slam!

Light Winds and Good Tides!

Captain Will