Spectacular Wintertime Bite!
Blog Entry Date: January 11, 2013
To date, the January bite has been outstanding! Warm temperatures, calm winds and placid seas have greeted us each morning in our search for piscatorial "pay dirt" out on the Gulf of Mexico.

Enjoying the ability to run far and fast into the deeper reaches of the southwest Florida coastline have yielded excellent catches of Red Grouper and a variety of colorful, tasty Snappers.

Aboard "The Grand Slam", we have been concentrating our angling efforts in the 15-35-mile range employing both live and dead bait tactics. Here on the grounds, we have been stopping and shopping on wide open areas of live bottom and prospecting limestone ledges. Our typical tackle for this type of exciting fishing has been in the 12-40-pound class. Keeping it light, not only increases our hook ups but adds to the angling challenge!!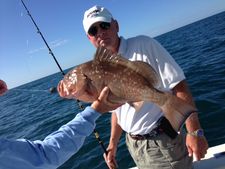 Light Tackle Red Grouper


We have also been enjoying many great days of catch and release fishing for hard-charging Gag Grouper. While there is currently a Federal/State closure on the species, expect to be taken to task once hooked up to a run away Gag Grouper. Typical size on the Gag Grouper range from 5-20-pounds!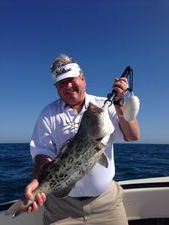 Gulf Gag Grouper


Closer to the Naples/Marco Island coastline, our half-day outings have been action packed with many species coming over the rail!
Bonita, Spanish Mackerel, Bluefish have been chewing spoons, jigs and free lined live shrimp while Mangrove Snapper have been responding well to a variety of lightly weighed live and dead baits.
However, the true excitement on the nearshore has been the abundance of Bull Redfish we have been crossing paths with while prospecting the shallow wrecks and reefs. Anglers, these Bull Redfish are not your typical inshore Redfish, as catches are tipping the scales at more than 25-pounds. Look for this action to persist for the next several weeks!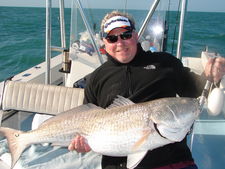 Winter Time Redfish On The Gulf Wrecks!


Come Fish "The Grand Slam" Light Tackle Sportfishing Here In Beautiful Naples Florida!!!!!!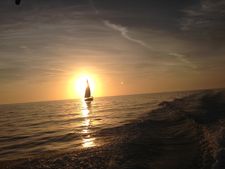 View to the west aboard The Grand Slam!


Light Winds And Good Tides Anglers,

Captain Will Geraghty