March Naples Light Tackle Sportfishing
Blog Entry Date: March 4, 2014
Great catches have dominated the week so far as the conditions could not be more ideal for visiting and local anglers alike!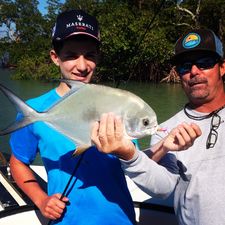 Backcountry Micro-Permit.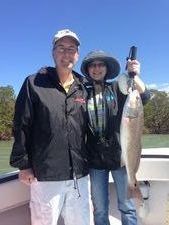 March Redfish!


Strong tides and plentiful bait has allowed for a bonanza of species to come over the rails of The Grand Slam while prospecting the beautiful backcountry waters of Naples and Marco Island.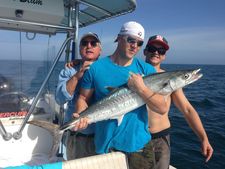 Kingfish caught on 10-pound test!


We are still scoring decent catches of Speckled Trout and Pompano casting a myriad of soft-plastic jigs and traditional tube jigs near and inside of several of the areas passes. Mixed in has also been some outstanding Mico-Permit catches as well. These small Permit hit hard and pull drag harder!

On the Naples offshore fishing grounds, Red Grouper and a mixed-bag Snapper catch has been keeping my anglers aboard The Grand Slam very busy. We have enjoyed our best success fishing water depths of 50-65-feet.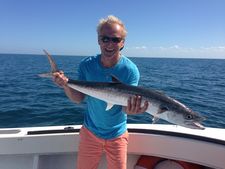 Not bad for my clients first fish!


If bottom fishing is not you choice, now is the time to sample some fast and furious King Mackerel fishing on the nearshore and offshore waters of Naples, Marco Island and The Ten Thousand Islands.

We have enjoyed a "wide open" bite on the Kings for a few weeks now as the Gulf temperatures are an ideal 73-75-degrees. Live bait, jigs, lures and flies both early and late in the fishing day have all been working well with limits easily achieved within minutes of anchoring up!!!

Now Is The Time To Fish!

Come Fish The Grand Slam!

Captain Will