Naples' Unique Coastal Ecosystem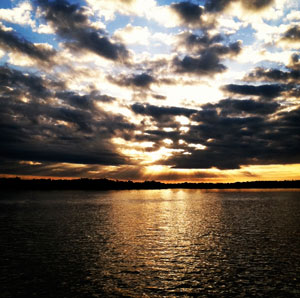 Here, where sweetwater meets saltwater, is truly a light tackle angler's Mecca. However, more than just stalking gamefish awaits those who choose to explore the fertile Naples and Marco Island inshore and backcountry. Gulfside dunes, upland hardwood hammocks, and shallow middle bays blend eastward into a dense mangrove forests complete with an abundance of unique coastal flora and fauna.
Providing educational and photographical opportunities alike, through out our travels, we commonly observe several species of herons and egrets working the island edges, roseate spoonbills foraging on the tidal flats while bald eagles, brown pelicans, wood storks, ospreys and hawks soar majestically overhead. Crossing paths with gentle manatees; bottlenose dolphins, raccoons, alligators, snakes and whitetail deer simply adds to an adventure truly of its own.
Picturesque, exciting, and gamefish-rich, now is the time for you and your group to experience the thrill of light tackle sport fishing and coastal ecosystem aboard The Grand Slam with Captain Will Geraghty at the helm!