Inshore and Backcountry Fishery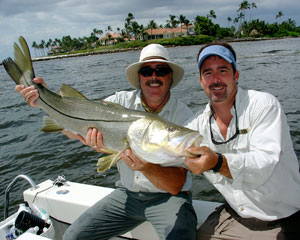 Here in the backcountry and inshore waters surrounding Naples, Marco Island and the Ten Thousand Islands it is possible to enjoy "catching success" every day of the calendar year. Truly a unique shallow water destination, endless opportunities abound for visiting and local anglers alike!
The inshore fishing grounds, comprised of the Gulf of Mexico passes; expansive shallow grass flats, beaches, mangrove lined middle bays and the mysterious waters of the Ten Thousand Islands backcountry are all just a short distance from our Naples, Florida Port-O-Call Marina mooring location.
Catching Big Fish on Light Tackle
Live bait enthusiasts will find Naples the perfect arena to tangle with "BIG FISH" on light tackle! Here, expect Monster Snook, Ravenous Jack Crevalle and the Mighty Tarpon to test your skill and will. Structure laden deep-water docks, current swept passes, and the famous white sand beaches of Naples and Marco Island will be our focal point for some serious line stretching, drag screaming live bait gamefish action!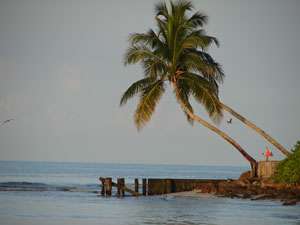 Further inshore, the complex and mysterious maze of shallow backcountry bays; bights and creeks situated between Naples and Marco Island provide exceptional fly and light tackle opportunities in water depths ranging from mere inches to beyond 20 feet deep. Species diversity abounds in our backcountry waters, as anglers will enjoy catching opportunities with snook, tarpon, redfish and trout in addition to seasonal migratory runs of Spanish mackerel, pompano, snapper, sheepshead and shark.
Early and late in the fishing day, backcountry anglers will be treated to outstanding rod –bending action presenting live bait, lures, innovative soft plastic baits, custom designed jigs as wells as casting a eclectic array of locally tied fly patterns.
"Let's Go Catch Some BIG FISH On Light Tackle!"
Book Your Inshore Fishing Trip!
Call Capt. Will Geraghty on 239-571-2878, email [email protected] or get in touch via the contact form. Our inshore trips depart from the Port-O-Call Marina near Old Naples - 550 Port O Call Way, 34102.
Want to Try Offshore Fishing?
If you prefer fishing offshore in the deep seas we also provide offshore fishing trips in the Gulf of Mexico.