Summertime Slamming!
Blog Entry Date: July 2, 2014
Great fishing and conditions have prevailed here in the Naples and Marco Island region!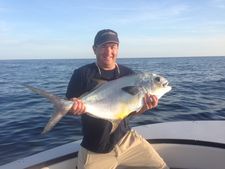 Naples Florida Permit


Aboard "The Grand Slam", smooth seas have allowed for some decent runs offshore in search of a plethora of exciting Gulf of Mexico species! Each trip has provided my anglers with an outstanding mixed bag catch of red grouper, snapper, shark and mackerel fishing the wide-open hard bottom areas and ledges. For those opting to wreck fish have been rewarded with outstanding light-tackle action on permit and barracuda!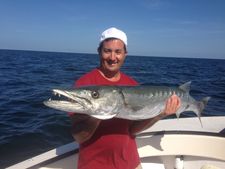 Naples Florida Barracuda


On a recent outing I guided Bill and Brett Denkin to a active morning of wreck fishing which saw both brothers land their first permit catches. Mixed in with the permit we managed to entice some large Cudas into eating our slow-trolled blue runners. Our efforts resulted in Barracuda up to 35-pounds coming over the rail for a quick photo and release!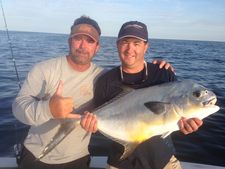 Bill Denkin's First Permit!


The Naples inshore bite remains solid with great catches of snook and mangrove snapper. Our focus has been on fishing the falling tide near area passes, residential docks and middle bay point possessing swift current.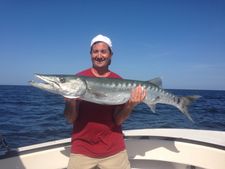 Big Baracuda


Anglers, look for this great action to persist over the next week or two as we are solidly entrenched in a classic summertime pattern!

Light Winds and Good Tides!

COME FISH THE GRAND SLAM!!!