Spring Bites In Naples Florida
Blog Entry Date: May 23, 2018
We have had our fair share of tropical weather but the fishing has been quite good. There are several bites happening both shallow and deep.

Light Tackle King Mackerel!


With the Gulf water temperatures approaching 80, shoals of baitfish are keeping the mackerel active both early and late in the fishing day.

Out on the Gulf wrecks and reefs the permit action has been good on the stronger tide phases. Most of our permit catches are in the 20-30-pound class and are are real challenge of light to medium tackle. 3/4-day excursions are best for targeting prized permit.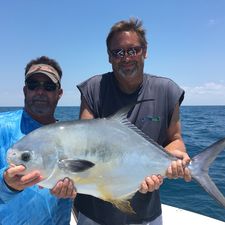 Naples Florida Permit Aboard The Grand Slam.
Light Tackle Permit Catch.


Closer to shore and in the shallows snook, redfish, pompano and Spanish mackerel are keep our anglers busy. Live bait, jigs and casting spoons rigged on light tackle make it a fun trip of catching!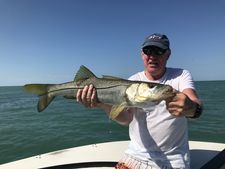 This Angler Traveled From England To Catch Snook With Us.


Come Fish The Grand Slam!

Captain Will Geraghty