Your Light Tackle Fishing Charters for Naples and Marco Island, FL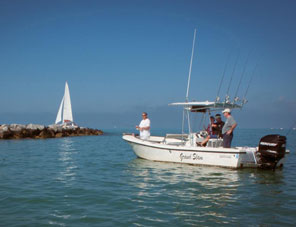 Welcome to Captain Will Geraghty's Grand Slam Light Tackle Sportfishing, a complete fishing guide service docked at Port O Call Marina in beautiful downtown Naples, Florida. Thank you for your interest and taking the time to find our Website!
Fishing Trips For Everyone
Whether you are a novice or accomplished angler, fishing family or wishing to arrange a perfect corporate outing, you have arrived at the right venue for your entire light tackle sportfishing needs!
Here, throughout our website, you will discover a wealth of in-depth information designed specifically to assist you in planning your next sportfishing trip out of Naples and Marco Island.
Easy to navigate and routinely updated, be sure to check out Captain Will's What's Chewing? Blog complete with detailed Weekly Naples/Marco Island fishing reports and recent "Big Catch" photos.
Naples & Marco Island - A Special Place For Fishing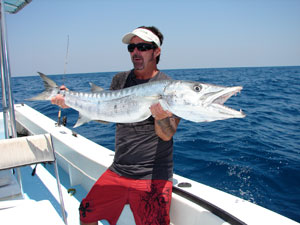 Exciting angling opportunities, both inshore and offshore, abound along the Naples and Marco Island coastline located just north of the famed Everglades National Park and Ten Thousand Islands region. Possessing a magical allure of adventure, rich natural history, culture and resource, the waters surrounding Naples and Marco Island teem year round with exciting hard charging gamefish. Accompanied by an eclectic diversity of coastal wildlife, birdlife and fauna found nowhere else on earth only completes your Naples Florida Light Tackle Sportfishing Adventure.
Experience the "Light Tackle Thrill" aboard The Grand Slam while surrounded by the majestic backcountry mangrove islands or out on the calm Gulf of Mexico waters. With " first class" tackle in your hands, your guide Captain Will Geraghty will employ a lifetime of local fishery knowledge, passion and modern approach techniques to ensure your next fishing trip is filled with "Memories of Catching Success!"
Anglers, "Hook Up, Hold On and Have Fun!"